Perfect for cocktails, festival, fair, restaurant, etc. Close-up magic appeals to all age groups.
WALK-AROUND CLOSE-UP MAGIC
Specialist in close-up and audience management, Martial Tremblay uses as objects, cards, coins, color elastics, balls and rings or borrowed objects in order to amaze your guests.
Also enjoy the usual items found on a table: utensils, napkin and others and with or without the participation of the public.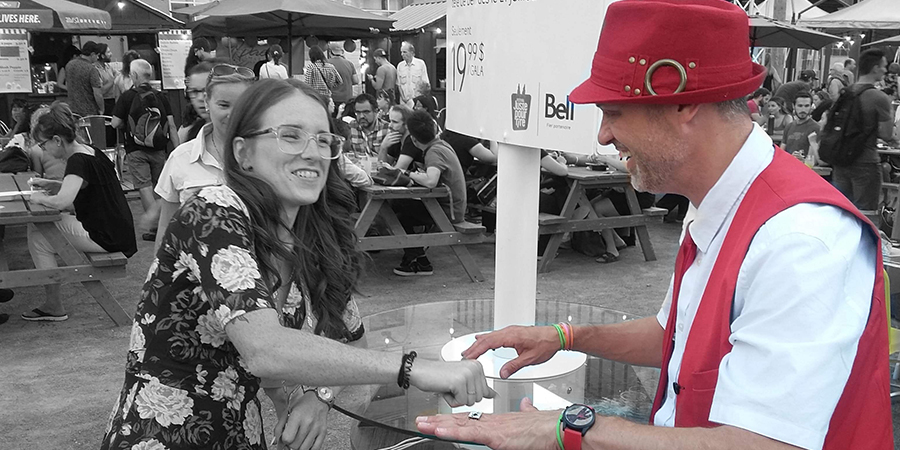 Ideal for all events like:
- Festival
- Wedding
- Exhibitions
- School
- Golf Tournaments
- Campgrounds (Camper's Christmas)
- Restaurants
- All your prestigious events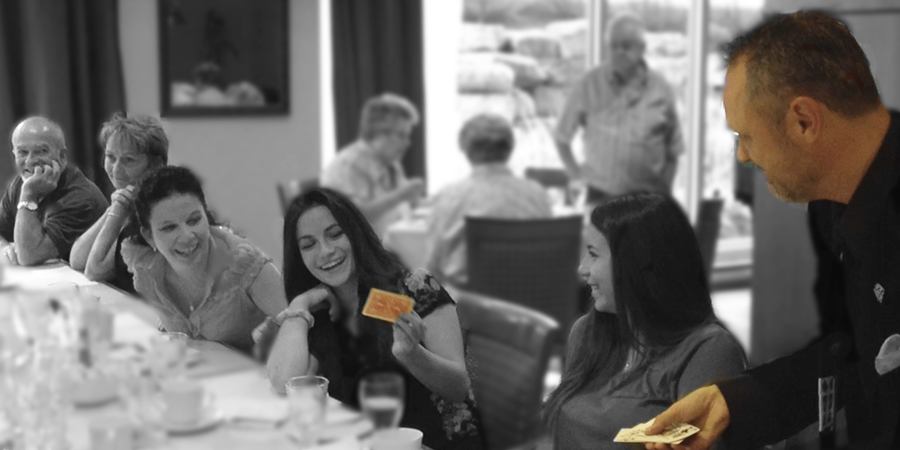 Martial Tremblay, magician will fascinate your guests with his skill, his dexterity, his personality and his subtle humor.
- Perfect for a party in a restautant.
- With participation of your guests
- Private birthday party for adult or children
- Walking-around magic in a bar, restaurant, terrace
- French or English
"Thanks for that kind attention to write to our guests! For my part, I want to reiterate our complete satisfaction and tell you how much we appreciated your availability, your professionalism, your skill as a magician and your skills as a facilitator. My sons and my husband, among others and in addition to many guests, really liked the PLUS that your presence gave to the evening. Rest assured that if the opportunity is given to me, I will give your references. Thanks again for everything and see you again, maybe, and who knows, this time, for a children's party!"

Josée, Terrebonne