MAGIC JOURNEY THROUGH TIME!
Here is a magical character who is at the same time, inventor, chemist and a traveler in time.
His creations make him visit pages of history from yesterday and today.
Children will witness certain phenomena and many will be able to participate in unique experiences. Thanks to his inventions, he will be able to defy the laws of gravity, display objects and even teleport others. A special universe filled with fantasy and humor.
* Show adapted for different school age groups.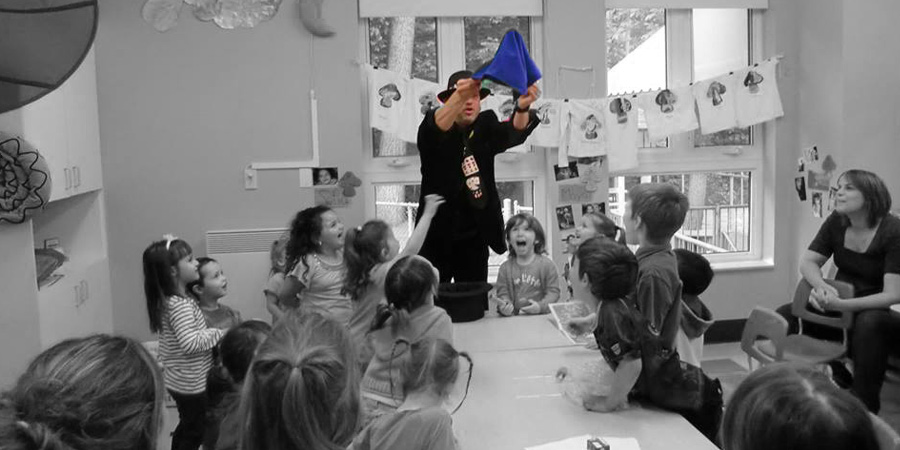 SHOW FOR SMALL CHILDREN
This mini magic show has been specially designed for toddlers from 4 to 7 years old. 35 minutes
Whether for a daycare center, we offer adaptive magic to entertain very young children while awakening them to simple and important educational concepts.
* Balloon sculpture optional.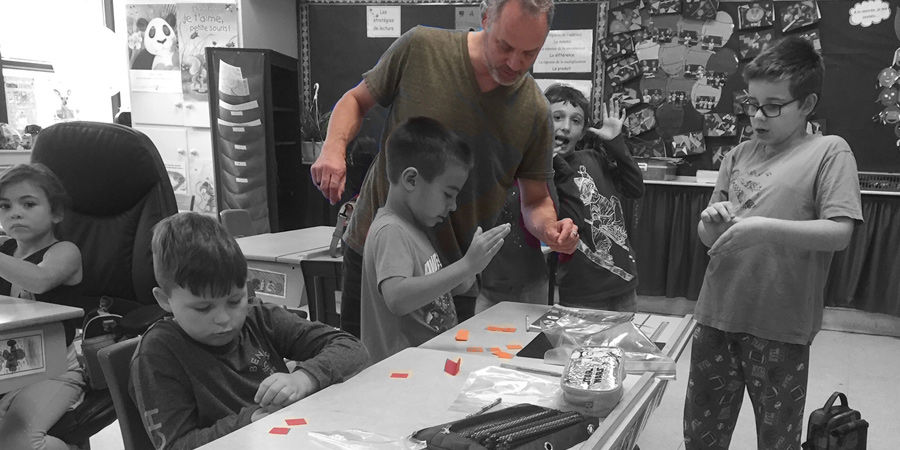 LEARN THE MAGIC
Magic stimulates creativity and imagination, develops concentration and precision while forcing them to communicate with others.
Maybe it will be the discovery of a new passion as it was for me many years ago.
- Introduction to magic workshop suitable for 6 to 12 years old.
* Available at home and at school. Ideal also for day camps and daycare.
ULTRA COOL MAGIC
This is a magic show specially adapted for high school students.
The "ultra cool" activity is actually my "adult" show of micro-magic and usually takes place during dinner time or the wizard strolls from one group to another in the cafeteria.
* Success assured to 12-17 year old students.



"We used his services twice. The show "Magic Journey Through Time" is sublime, and I recommend it for your students. "


Danièle, École St-Germain