Add MAGIC or MUSIC to your event.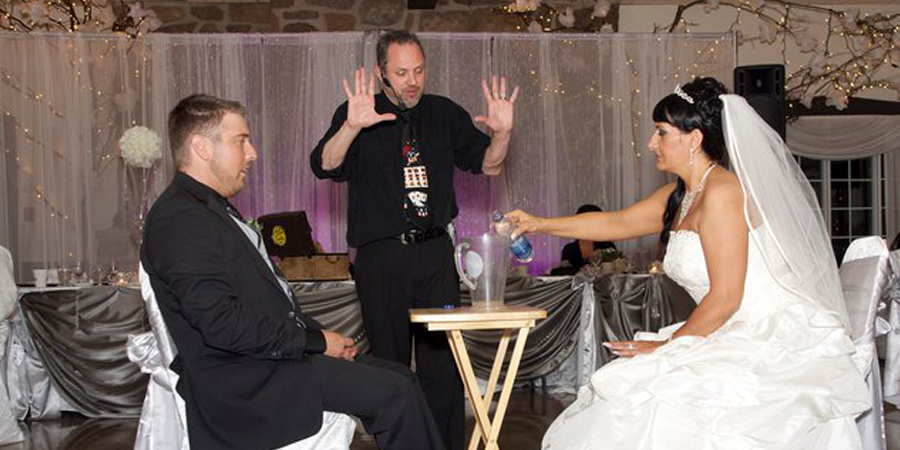 MAGICAL WEDDING
Are you about to say "yes" to your love one? Make your reception more magical for you and your guests.
Our wedding-magic package is the ideal.

Let the magician Martial Tremblay interact with your parents and friends
during the Cocktail for a magical experience with walkaround close-up magic
At the same time, to enliven your group of children, what better than balloon sculptures
and some close-up magic trick adapted for them.
And to top it all off, all your guests will be charmed by a mini show during
the dessert with the participation of the bride and groom.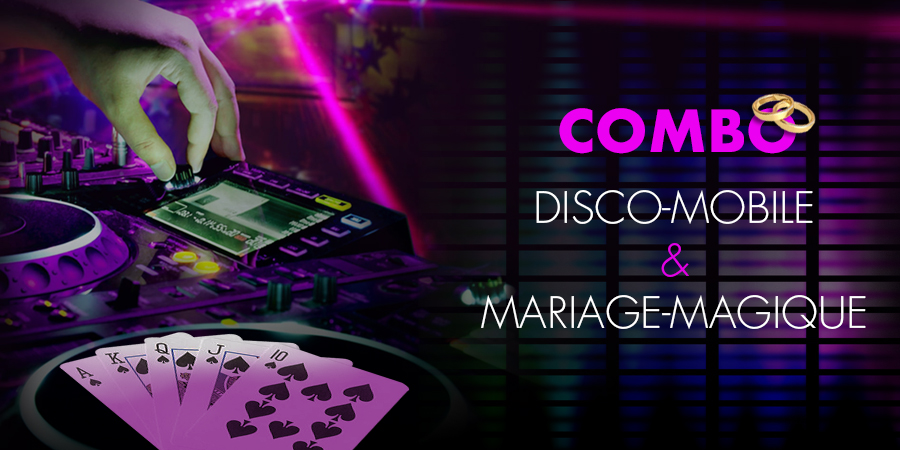 MAGICAL WEDDING COMBO INCLUDES:
1 - Balloon animals for children
2 - Close-up magic during Cocktail
3 - Show at dessert with the newlywed


OTHER SERVICES AVAILABLE:
- Music during wedding ceremonies
- Close-up magic in between meals
- Disc-Jockey during the entire evening
- Master of ceremony services
Disc-Jockey since 1983, Martial Tremblay has been combining his two passions: magic and D.J. and this, for hundreds of weddings or other private or corporate parties.
"A magician during the cocktail, what a great idea! I loved it, just as much as my kids, and probably more."

Jasmin St-Louis, Rigaud