For the perfect and intimate wedding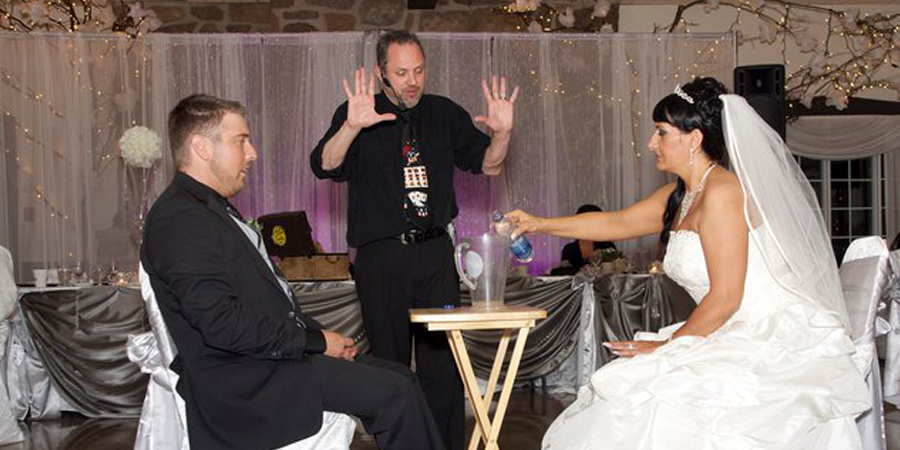 MAGICAL WEDDING
Are you about to say "yes" to your love one? Make your reception more magical for you and your guests.
Our wedding-magic package is the ideal.

Let the magician Martial Tremblay interact with your parents and friends during the Cocktail for a magical experience with walkaround close-up magic
At the same time, to enliven your group of children, what better than balloon sculptures and some micro-magic tricks adapted for them.
And to top it all off, all your guests will be charmed by a mini show during the dessert with the participation of the bride and groom.

The magical wedding combo includes:

1 - Balloon animals for children
2 - Close-up magic during Cocktail
3 - Show at dessert with the newlywed/strong>
* option to do more close-up magic between services or during the meal.
* Possibility of animating the evening in collaboration with the disc jockey already in place. (ask for more information)
"A magician during the cocktail, what a great idea!"

Jasmin St-Louis
COMBO MUSICAL & MAGICAL WEDDING
A jockey since 1983, Martial Tremblay has combined his two passions: magic and master of ceremony. Has done so for hundreds of weddings..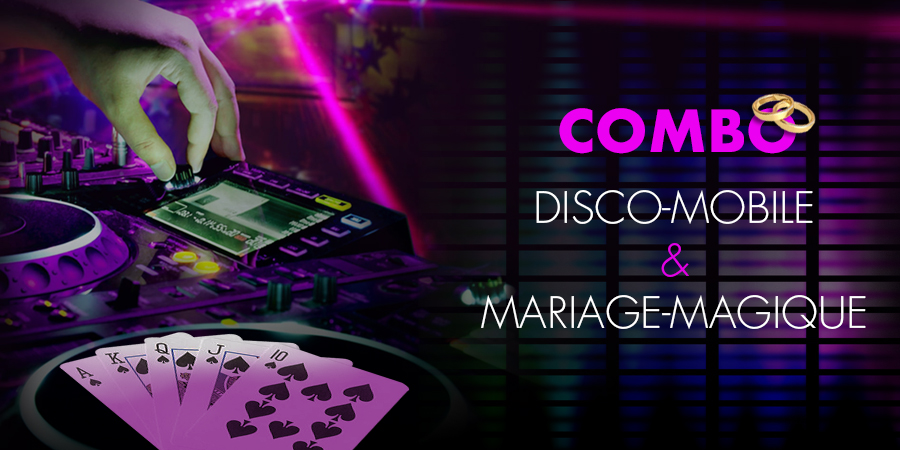 This music and magic combo includes:

1 - Balloon animals for children
2 - Close-up magic during the cocktail
3 - Show at the dessert with newlyweds
4 - M.C and D.J. until the end of the event
* Optional option to do more micro-magic between services during the meal.
Note that this service is very popular, so book quickly because places are very limited.